Multiple Intelligence Unleashed through Grolier
The ground-breaking discovery of multiple intelligence in children that was discovered and proven by a Harvard neuroscientist led to the creation of these set of fascinating learning tools and resources by Grolier. We are now delighted to share the same with you here.
The multi sensory and interactive tools that will help you realize these multiple intelligence in your child in a tangible, fun, creative and practical way are :
Fun Thinkers

I Wonder Why

Disney Words

Talking English

Logico

 

Dictionary

Morphun
These are available and delivered as a SET that can be used as appropriate regardless of the chronological age of your child. When used/applied while you, the parent experience the powerful energy re-alignment sessions with Dr.Raji (Know More) you can leverage the energy shifts in you to accelerate the manifestation of the unique genius in your child.
Fun Thinkers is an interactive learning tool designed to tickle your child's developing curiosity. A great start up set to stimulate their brain power and foster their intellectual development.

The set is loaded with lessons learned in an exciting, effective format!Kids love using the game-like Match Frame with Fun Thinkers books. The self-checking designs let children see immediately how much they know. Easy to follow directions and examples help kids learn on their own. Each lesson has a "More to Do" suggestion that extends and reinforces the learning.
I Wonder Why
Enhances the knowledge base of your child with an Audio Interactive Pen making the book come alive.
Now you can learn with a talking pen which makes learning FUN & EASY with VOICES reading out to your child.
Full of lively answers to tricky questions and praised for their mix of realistic artwork with cartoons, I Wonder Why books are a brilliant way to keep your child's mind amazed. With intriguing information & fun facts, the books are guaranteed to excite the reader's curiosity & develop reading skills.
LOGICO 
We know that children invariably get excited & enthusiastic when it comes to playing games. That's why the Logico program was designed to develop skills in visual discrimination, pattern awareness, sorting & classifying, sequencing, number sense, and letter recognition – all this, while your child is having fun playing with the Logico board game!
Logico provides a lot of practice for those who need additional reinforcement and it also offers more challenges to those who are ready to advance in their thinking skills. Parents can rest well knowing that this program has been developed by experienced pedagogues and it has been tested for its effectiveness of developing the thinking skills of children.
MORPHUN
The DOUBLE GOLD award winning Morphun Junior sets for ages 4+, have the unique side-joining feature built into both square and triangular bricks. Sets include long connecting pieces and direction changers as well as wheels and axles. Morphun Junior sets already make far more models and shapes than competitor sets but with far fewer pieces. All Morphun square bricks are compatible with traditional plastic bricks.
Its more fun building with Morphun as blocks morph into models! Morphun grows with your child. Multi award winning Morphun is great for learning.
Technical points
Each Morphun set comes with a 64-page guide book with a variety of building ideas for different age groups.
Easy-to-follow instruction sheets are in Actual-size so blocks can be built directly on the sheets.
As your child grows models become more complex so they will always be engaged building with Morphun.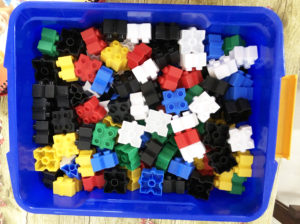 Key Features
Develop children's fine manipulative skills and hand eye co-ordination

Allow children to explore flexibility of form and movement.

Develop children's social, communication, teamwork and ways of working skills by providing opportunities for children to work together in teams and share their ideas.

Develop both generic and special problem solving skills.

400 Building blocks that expand creativity
Disney Words is a fun way for children to learn the English language along with all their favourite Disney characters! The interactive format and activities books bring educational adventures to life with stories from classic Disney film favourites!
Disney Words will help your child:
Learn verbal expressions specially developed by an international team of experts in the study of English.

Develop a good understanding of spoken English, written expressly to improve pronunciation through repetition.

Learn the alphabet, the names of letters, basic spelling and to recognize written words.

Understand the importance of English as an effective tool daily communication and they will be encouraged to continue learning this language, the true "passport" for the world.
An English learning program featuring a Reading Pen that promotes comprehension and improves speaking fluency.
A thematic learning sequence based on everyday situations and common encounters that focuses on building key language skills
The reading pen provides extensive read-aloud audio support that helps boost a child's language confidence. Children can practice independently at ease and in their own time.
Simple, lightweight, fun – allows children to take the books and Reading Pen everywhere they go and share the fun learning experience with their friends.
Register Your Little Loved One With Us Today!